Submitted URL: https://www.youtube.com/watch?v=xTRBbFX7AxA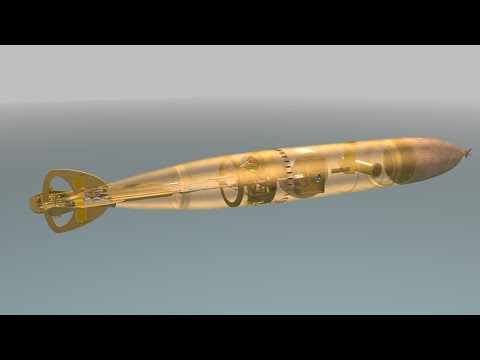 A revised version of an animation of the Howell 14.2 inch torpedo from 1896. This torpedo uses a heavy flywheel as its motive power, and for a time was considered an alternative to the Whitehead torpedo. The flywheel had to be spun up to 10,000 rpm by an external engine (Barker mill) before launching.
1
0
Videos
---
Please Log in to post a comment.
---